Rangers Support Axum Town Football Club in Ethiopia
The Rangers have lent their support to Axum Town Football Club in Ethiopia by sending out many items of surplus kit. Axum or Aksum as it appears on some maps is a few miles from the border with Eritrea not far from the Red Sea.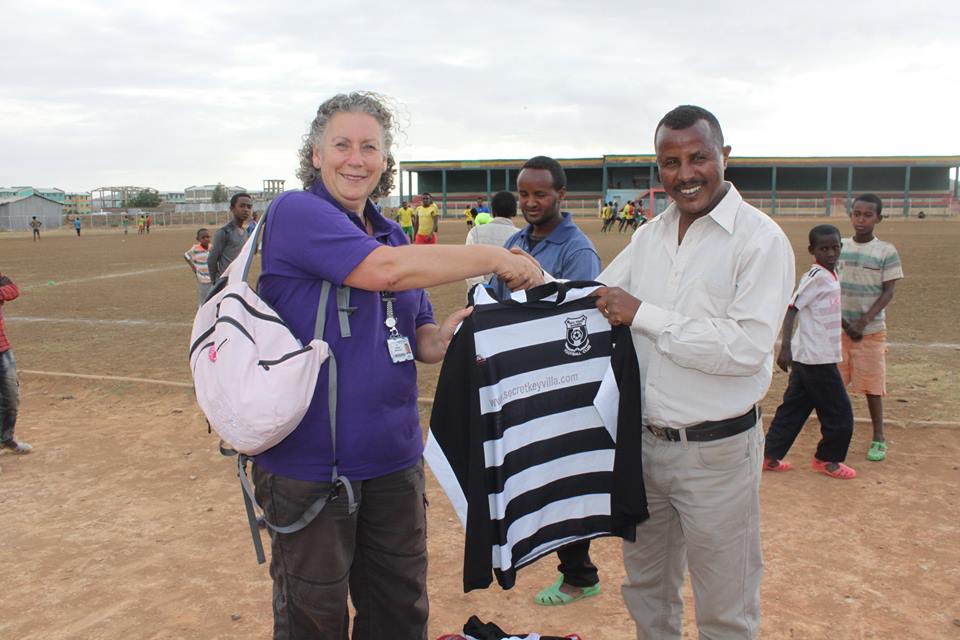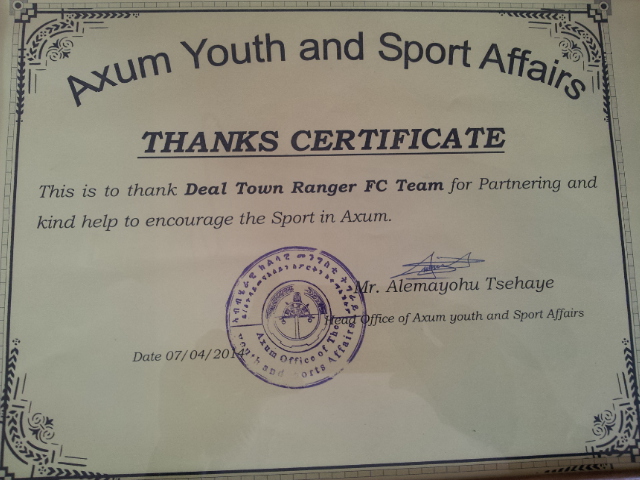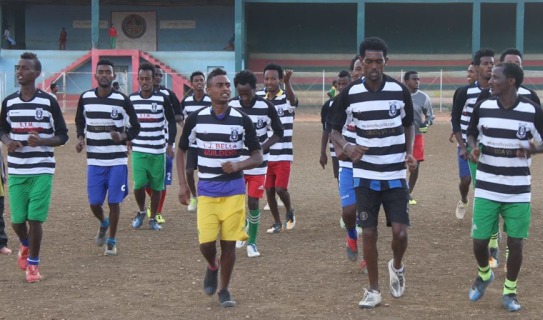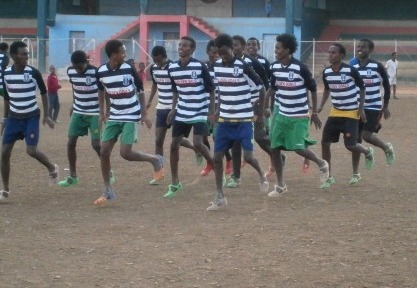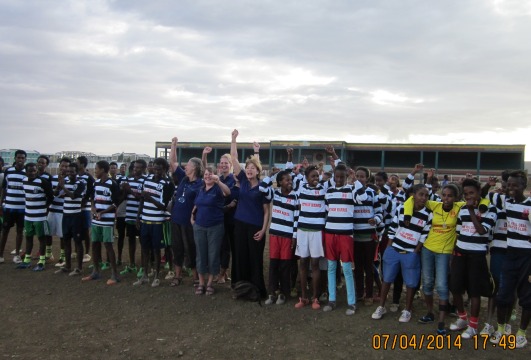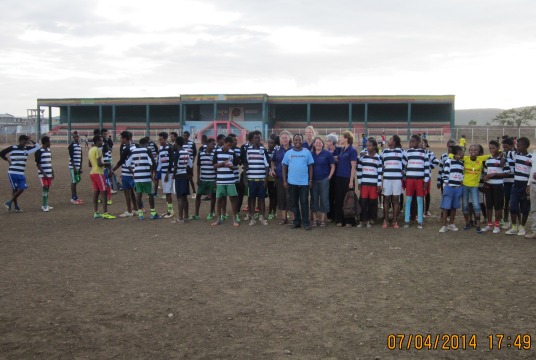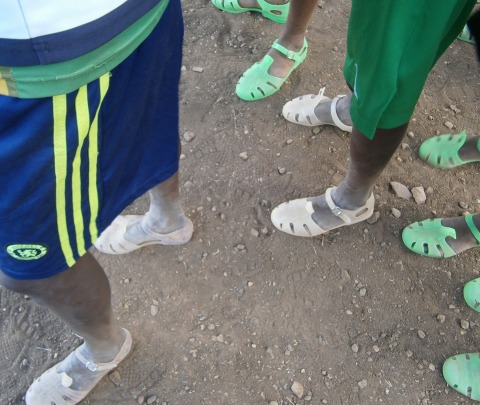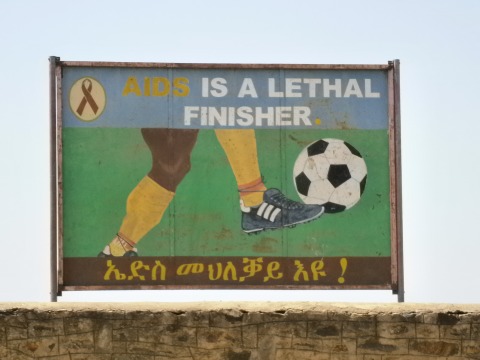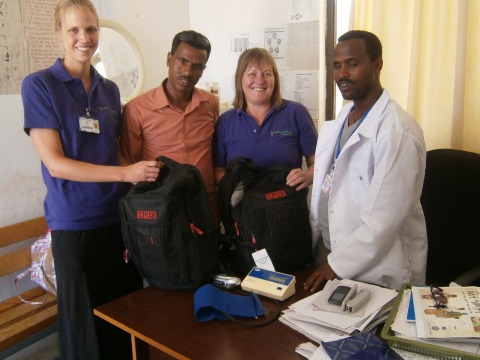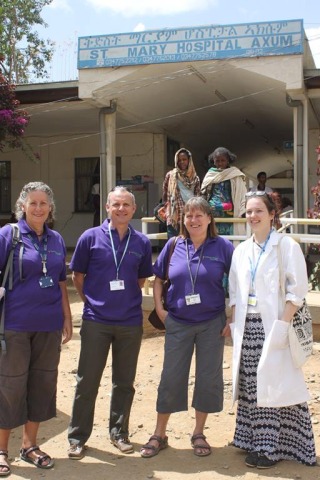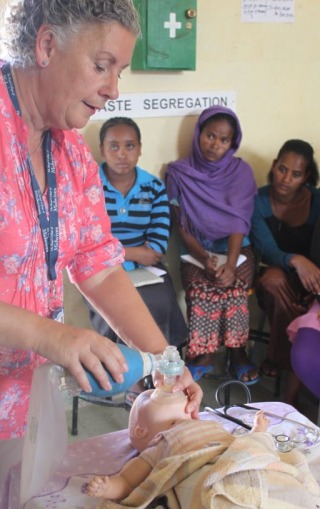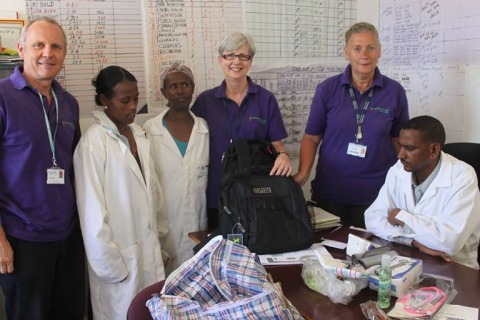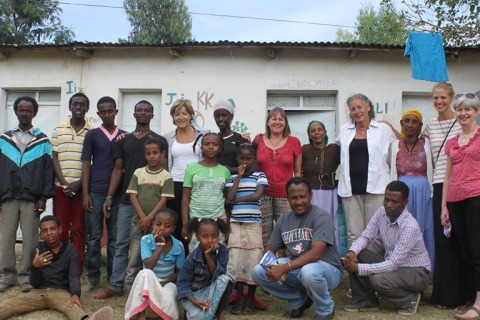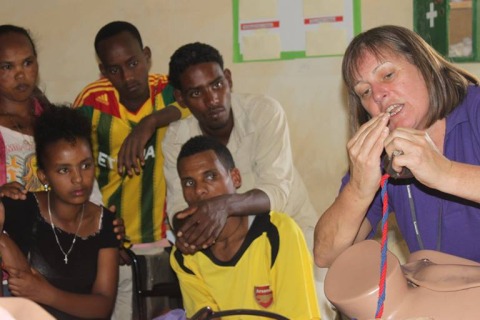 The link was formed through keen local footballer Dawit Tesfay and Liz Acarnley who works for the Ethiopia Healthcare Partnership, (pictured above, Dawit receiving a Rangers shirt from Liz). A grateful Dawit sent back this message, through Liz, "Many thanks to you and Deal Town Rangers Football Club for partnering with us and sending us gifts for the Sports Club in Axum. Whatever you send is very helpful for the football team. It doesn't matter new or used kits, the important thing is to have you as a partner and your help with whatever you can. Thanks again. Dawit."
On seeing the photographs, the committee are determined to send more items to help them, even if it is on a piecemeal basis as and when people are able to travel out there.
Rangers Treasurer, Gareth Scanlon, said, "Seeing these photos should make us more determined to to get shorts, socks, boots and footballs out there so I have asked Liz to keep us informed of future visits. We will also set up a 'Hand in your Old Boots' scheme".
Dawit can be contacted at travelcovenant@yahoo.com, or Liz at lacarnley@hotmail.com, or Gareth Scanlon at garethscanlon@braemartaxmanagement.co.uk. For further information please visit the Healthcare Ethoipia website http://www.hepartners.org.uk/.