Chairman's AGM Report 2014-15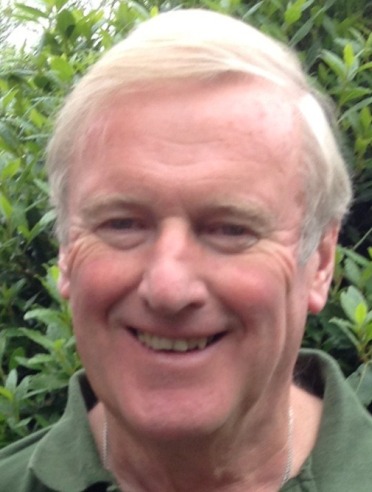 CHAIRMANS AGM REPORT - SEASON 2014-15
Another solid year of progress and achievement is behind as Season 2014-15 concludes and my 3rd Year as Club Chairman.
However I approach this AGM with some regret as some pivotal members of the management team and long serving managers and players reach the end of the road as far as the club football is concerned.
This of course happens every year, but more poignant this year for me as they have been stalwarts of the club since I came out of football 'retirement' to take on the role of chairman.
At the top end both Chris Bailes & Geoff Hubbard leave as do some of their players. Joe Harris with his successful u16's also packs up, although we are still getting together an u18 team from the remainder of both these teams.
Two of our three girls teams also leave us, the u18's having run out of the limits of youth football after huge success and the u16's, always struggling for numbers have insufficient to unite with any girls still available from the u18's.
This also means we lose our girls representative, girls fixture secretary and long standing club member Steve Bramwell, another great servant of the club and his two lovely daughters move on from Deal Town Rangers.
Simon 'Smudger' Smith, having won the East Kent Youth League u14 Cup at Deal Town FC now finds several of his players wish to move on to the Kent Youth League with another club, will make sure the lads remaining are spread amongst our two remaining u15 teams.
Although packing up as a manager, 'Smudge' will hopefully remain with the club in another role, so we don't lose such a valuable club member. As well as these managers moving on we also lose many long serving players and we wish them all the best in their future football careers and enjoyment, as well as their future lives.
It has also been a year of coaches having, for the most genuine of reasons move on from team management. Pete Norton u10, Ray Brown at u11, Luke Williams u8's & u15's, Will Greenham u13 girls, Darrell Hayes u16 girls all leave us and have been thanked for their service to the club. But the strength of the club is that all posts are to be filled by people coming through the club.
Especially pleasing is the youngsters, some of whom were players with the club, having taken the FA Level 1 Coaching Course, are now taking on coaching roles. As usual I thank all our managers for achieving the most difficult yet most rewarding of any activity in youth football, that of taking the boys and girls out in all weathers and instilling into them their own proficiency and enthusiasm.
Participation, as far as this club is concerned, is our ethos and our aim. To have as many players as we can possibly manage out there at the weekend. With his aim in mind we had 20 youth teams playing last season, the likelihood is 19 season 2015-16, down slightly mainly due to the larger than usual number moving out of the top end of the club.
It is, however, pleasing when on field success does occur and whilst this has not been a 'vintage' year such as the previous season 2013-14, when 11 trophies were brought home to the club, 5 trophies was a good haul.
Well done to Jake's u13's winning the East Kent Youth League Division 2 title, Joe's u16's again 'runners up' in Division 1, the ever reliable u18 girls again winning both a League title and cup. Lastly to 'Smudger' Smiths u14's team winning the u14 cup at Deal Town.F.C. Having watched their exciting semi-final away win over Canterbury Youth, then the final, their victory was the highlight of my season. Sadly, of the above, only Jake's u13 survive to next season.
I also have to mention the 'small side' specialists, Chris & Jason's u10's who not only won a number of tournaments, came 'runners up' in others and at least reached semi-finals. Marc Vicary's u16 joined the Kent Youth League, the first time the club has for some years entered a team in this League and to enter we have to play our team under the auspices of Deal Town FC. This is a huge step up in terms of competition and whilst playing at this standard is challenging, the team have acquitted themselves well in their first season. Mike Drane has successfully managed the 'Veterans', made up of club players and parents who took part in the newly formed Thanet League for the first time this season.
Our club committee has again this season been 1st class in its energy, efforts and expertise. Again, it is difficult to applaud individuals, but Shelagh has again been pivotal to our success despite the long illness and eventual death of her father. Shelagh works so hard for this club. John with his club development role and ground management has been invaluable, despite even more responsibilities in his work role. John has continued the success of the 'Soccer School', which draws so many new players into the club. Gary has never let us down with supplying referees, some who have again been previous club players. Nin as Club Welfare Officer, Mat on the website, Julie as Assistant Secretary, Ian and Eddie have all made valuable contributions to the club this season. However, unanimous 'Clubman of the Year' must go to Gareth for his outstanding work as Treasurer and kit and equipment officer. Gareth has also assisted the club in numerous other roles, which I will specify later.
There have been significant changes at Castle Community College also, relating to our clubhouse and grounds. We have spent a large proportion of our funds this year on the clubhouse, refurbishing areas which had weathered, putting in new doors, gravelling & concreting the entrances. We can now decide what size pitches are needed on the grounds depending on what teams we have each season. The goalposts, with the exception of the large pitch, all belong to the club. This gives us huge flexibility each season.
Victoria Park has also become available for our use and of the three pitches there, one of the small 11 v 11 & the 9 v 9 goalposts also belong to the club. We agreed to use these pitches provided Dover DC put in a gate between the school and park. Unfortunately, without consultation with us, it has been placed in the most inappropriate position and is not used. We have approached the council, somewhat forcibly at times, to ask if we can remedy this situation. I await the result of a recent meeting.
As regards the Astroturf we have all year training and whilst we could always do with more space, we do have a major role as I will outline later in this report. We will also be looking to see where else we can use the Astroturf at weekends instead of relying on the fitness of pitches at Marke Wood for our older teams. Which brings me on to our relationship with Castle Community College, which I believe, has taken a most positive step forward in recent weeks.
Firstly, as the college is in 'special measures' and our 3-year lease run out in July, we had to meet with not only the school, but the organisation that now oversees the establishment. Fortunately he is a football man and was most sympathetic to our cause when Gareth & I met with them. The good news is that without quibble we have been offered a 5-year lease and exclusivity of the pitches. The latter is something that required some discussion, but we believe successfully concluded. There is little doubt costs will rise, but as they have been held steady for sometime this is not unexpected. As a recommendation to both school and the organisation looking at the special measures I have produced a 'Club Profile' booklet that I now hope to continue and expand for use of all club members.
Secondly, the club have been invited onto the 'Castle Community Football Foundation Steering Group', comprising principal sports representatives from the school plus Gareth and myself. Gareth, in my absence, has attended the first meeting and will report back further in the managers/committee meeting following. I believe this a huge step forward in the clubs relationship with Castle Community College. Part of the above, I believe, is the result of our financial contribution and commitment to the college. As Gareth's detailed Treasurers report will show, £18,000 was paid to CCC for clubhouse, pitch & Astroturf hire. In addition we have held First Aid, Safeguarding Children Workshops, Defibrillator and 'Heart Start' training at CCC in the past year. Over the past 2 years, with the clubhouse costs and improvements, £52,000 plus has been spent at CCC.
Again, as the Treasurers report will specify, a huge income source has been 'Golden Goals', something we wish to promote further amongst club members. A range of coaching aids have been added for our use in the clubhouse and assistance given to other local causes, including Deal 'All Stars' for the challenged players and for local schools. We have also purchased a defibrillator as a safety measure in the clubhouse and 12 club members have now become expert in its use, although the procedure is simple to apply for anyone. The financial stability after a few difficult years is a huge boost to our ability to assist other people in football less fortunate than ourselves.
We have moved 'continental' this year with John's u13's attending out 'twin town' St Omer football tournament, not without considerable assistance from the Deal Twinning Society. I was also able to attend with the team and was impressed by the scale and organisation of the tournament. Whilst John's team struggled in some of the opening games, they were against virtual 'academy' opposition and certainly improved when pitted against like opposition. We made successful contacts in France and will undoubtedly participate next year. The Deal Twinning Society is also keen to support us with a view that a future generation can discover St Omer and its link with Deal. We also had a French team turn up for our tournament and whilst some of the rules were lost in translation they have assured me they had a wonderful time with Deal Town Rangers. This is another club we shall encourage and expand our relationship.
The two day tournaments went off well with fine weather and congratulations to Brad & Marc's team winning a trophy. The event was again a real club effort with everyone helping out and a good tournament enjoyed by all.
The 'Fun Day' Tournament was also a success, with many adult teams participation. Thanks again to all, especially Gareth for his organisation. We have also successfully hosted an u7 competitive competition for the Faversham Friendly League & an u9 competitive competition for the East Kent Youth League. Our annual presentations were again held at Betteshanger Social Club, two very successful evenings, although as always presentation nights can be chaotic. Once again the highlight was Joe Harris on his guitar singing 'The Final Curtain' as his team concluded their last season.
Lastly and as always I conclude by thanking everyone with the club, committee, managers, coaches, parents and most of all our players. Without them and without you there wouldn't be a club. Thank you so much.
I reiterate that no club of this size can go through a season unscathed or without problems, but we will always endeavour to resolve problems as soon as they occur.
I remain as enthusiastic as ever for this club, of which I am proud and privileged to be the Club Chairman.
Alan Clarke (Club Chairman)