Chairman's Christmas Message 2017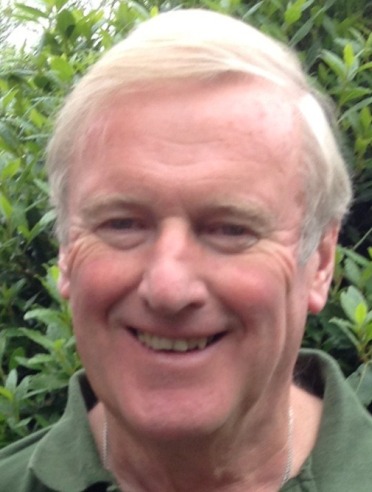 CHAIRMANS CHRISTMAS MESSAGE 2017
To all members of the Deal Town Rangers Youth Football Club, parents, committee, managers, referees, assistant coaches and most of all players.
On behalf of Deal Town Rangers Youth Football Club I wish you all a Merry Christmas & a Happy New Year!
As is usual at Christmas I give my update of the year so far since the Annual General Meeting – 6 months is a long time in youth football!
Firstly, in June & July we were able to put 11 of our managers & coaches through the FA Level 1 Coaching Course at Goodwin College. This is a vital requirement to ensure we maintain our cherished FA Charter Standard Community Club status and our applicants are all involved in Deal Town Rangers Teams. Amongst the new FA Coaches are Ryan Kitchener (16 whilst the course was running) and Claire Lewis, wife of the u10 Juniors Manager Dean. Well done to you all!
Our two new u7 teams, run by Paul Revell and Emily Tullis are performing well as are the u11 Hoops, newcomers also to the club, thanks to Chris & Simon.
It is clear already that a couple of teams are struggling in the divisions they have been placed by the respective Leagues, although we have been promised that one can move downwards (who are playing friendlies only) and the other team, the u13 Colts, are proving to have both an enthusiastic manager in Pete Curtis and resilient lads who I am assured will see the season out. They will then be moved to a more suitable division Season 2018/19.
The good news is that due to healthy numbers we are able to run a 3rd u8 team after Christmas. We have the boys, the manager and will be ready. Thanks to Dan Parr & Del Thomsett of the 8 Colts for organising this team.
All our other teams are progressing well and as you will be aware all teams from u12 upwards are the only competitive teams. All younger groups play in a Cup & Plate competition.
Whilst the overriding ethos of the club is participation, it is satisfying to see our teams placed well in their divisions and a bonus will always be any trophy brought back to the club.
There has been one change on the club committee, Chris Cannon, u11 Colts manager has taken over as referee secretary.
Last year's u18 team, run my Marc Vicary, have now joined the adult Kent League, having progressed from the youngest age group in the club and in this highly competitive competition are acquitting themselves well.
The lifeblood of our club is the 'Soccer School' held and thriving on Saturday mornings between 9am & 10am and whilst the brunt of the coaching has always been from our Development Officer John Parsons, other coaches are coming forward to help out. John also coaches our prospective next year's teams, the u6's, at Goodwin on a Friday.
Summer 2018 will see the launch of a 'Soccer School' during the summer holidays at Goodwin and run by Matt Grimshaw, a former player and manager with Emma Wratten's u18's, now at a Sports University in North West London and a FA Level 2 Coach. This is exciting news and will enhance our summer programme of events. Matt is a great club man and we are proud to see our once youth player we have helped develop emerge as a key figure in the club.
Up to Christmas I have seen most of our teams in action this year, what I have seen has been extremely gratifying in terms of energy and enthusiasm by the players and support and consideration from our supporters.
The quality of people we have coaching and managing our teams, plus the expertise and hard work of our committee, is as good as I have ever found working in youth football.
The building work due to the total rebuild of the now Goodwin College has certainly disrupted us in terms accessing pitches. I am assured once the work has been completed we will be able to enter again from Mill Road.
As Deal Town FC are now ground sharing with Canterbury City this season we have been unable to have out adult teams play at the Charles Ground, but nevertheless we have booked our 2-day Festival there on Saturday 5th & Sunday 6th May (early spring holiday).
As last year we hope to get virtually every team on the main pitches, selecting a local team which with they particularly have a good relationship. These were two magnificent days this year with the best of Deal football on display from u7's to veterans.
The late spring bank holiday Deal Town FC will host our presentation nights as the past two years over 3 nights from Friday 25th to Sunday 27th May. The same successful formula will be applied that each individual team will adjourn to the Marquee for their own interrupted award giving.
If re-seeding the pitch has been completed next year will also hold our 'Fun Day at Deal Town FC (on Cup Final day 19th May), which is a chance for all our managers to show off their prowess on the football field and it's also a great club day.
Our annual tournament with be held at Goodwin on Saturday 16th & Sunday 17th June with all teams participating, although it does become harder at older age groups to get the team numbers.
Finally, one team has shown an interest in competing in the St Omer (Deal's 'twin' town) Tournament, that being Aide Hill's u11's, in mid-June. This will be our 4th year at this tournament and from previous years I can assure players, coaches & supporters an excellent experience and enjoyable weekend.
If you are at Goodwin College our clubhouse remains open for your use on match and training days, so please use the facilities on these cold days for refreshments.
I would like to thank all of you, whatever your role in the club but most of all if you are a player thank you so much for your support and participation, which makes this club what it is and so respected by all in the in the Deal community.
I would like to thank all of you, whatever your role in the club but most of all if you are a player thank you so much for your support and participation, which makes this club what it is and so respected by all in the in the Deal community.
Alan Clarke (Club Chairman)