Chairman's AGM Report 2015-16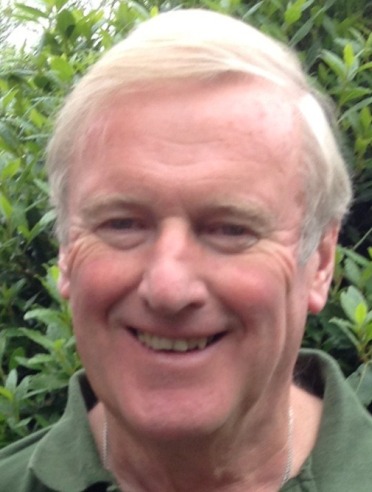 CHAIRMANS AGM REPORT - SEASON 2015-16
The past year rather that just Season 2015/16 has been a most important year for Deal Town Rangers Football Club as I reflect back at the end of my 4th year as Club Chairman.
As always we lose both teams and members at the end of any season. However, although our u18 Colts & u16 teams have both folded their young managers,
Marc Richards & Tom Miles respectively will stay with the club, both assisting other teams. Marc & Tom were players in the club within the last couple of years.
We are indeed very fortunate that we have young managers either still playing for the club or recently having to 'retire' from youth football who contribute so much to the club. This contribution either by managing and coaching teams, or taking the referee course and refereeing is vital.
We wish the players of these two teams the best for the future, although some have moved to the u18 Rangers.
However, we do lose some stalwarts from the committee team. After 14 years Eddie Norton, due to personal reasons, leaves us –
Eddie has been an important member of the club, but has taken a back seat in the past few seasons.
Nin Handley, having taken boys teams all the way through to u18's and then became our Club Welfare Officer, has stood down to concentrate her time with the Deal Rowing Club.
Mike Drane stands down as the veteran's team manager, but stays part of the club as Grant Marshall takes over.
Mat Niblett, who has been our Webmaster for the past 5 years, 2 years after his own son was selected to attend the Gillingham Academy, also stands down. All have served us well and we thank them for their time and expertise.
It is the strength of the club that we have ready replacements. Co Founder of the club, Julie Houldsworth, takes over the now FA mandatory role of Child Welfare Officer.
Dean Osborne becomes Webmaster and former manager Simon 'Smudge' Smith takes Eddie's role as 2nd 'Non Officer' Post.
In the past week 3 other vacancies have come up with Gareth Scanlon, our man of all jobs having cut back on his club activities.
Matt Anderson takes over the role of Kit & Clubhouse manager & Simon Earl joins me as School Liaison Officer, liasing with the town's primary schools. We still have Press & Publicity officer role to fill, but do have someone in the pipeline.
As usual I thank all our managers for achieving the most difficult yet most rewarding of any activity in youth football, that of taking the boys and girls out in all weathers and instilling into them their own proficiency and enthusiasm.
Participation, as far as this club is concerned, is our club ethos and our aim. To have as many players as we can possibly manage out there at the weekend. With his aim in mind we had 20 youth teams playing last season, the likelihood is 22 season 2016-17, with two new u7 teams and two u10 teams joining us from another club.
It is, however, pleasing when on field success does occur and 6 trophies have been brought back to the club this season, which does not include the haul from the numerous end of season tournaments!
Well done to Jake's u14's winning the East Kent Youth League Division 1 title and the 'double', with the cup won in a thrilling final. Shaun's u12's 'runners up' in the u12 (5) Division, John's u13's 'runners up' in the u13 (2) Division, Emma's u15's 'runners up' in the u15 (4) Division, Marc & Brent's u18 Colts champions in the u18 (2) Division. Well done to all those teams.
With competitive divisions now limited by the FA to u12 and above this means that 6 of the 11 competitive teams have won trophies, although I reiterate it is participation that is important, not trophies.
Congratulations to Jake & Gareth both winning manager of the year in their divisions of the East Kent Youth League & the u14 Girls winning the Sportsmanship award in their division of the Kent Girls League, with Jules winning the managers award. Marc Vicary's u18's winners of the Kent Youth League award
The veterans (over 35's) also had a good season in the Thanet League reaching the cup semi-final, losing to the champions. Although, as reported, Mike Drane stands down Grant Marshall will take over Season 2016/17.
I reported last year Marc Vicary's u16 joined the Kent Youth League, the first time the club has for some years entered a team in this League. Again, the team has acquitted itself well and Jake's u14's will also join the Kent League next season. The Kent League is a step up in class and if we are to retain players in this club at that age group we must be able to offer this football for teams able to progress.
As also mentioned the only way we can join the Kent Youth League is to become associated with a county senior club, in our case Deal Town Football Club and this is what happened last season.
During the course of this season I was approached by the management of Deal Town FC to consider a closer relationship with them to the mutual benefit of both clubs.
Both clubs were wary that the previous time there had been a link, prior to my involvement in Deal Town Rangers, that things had not worked out well and there had been an acrimonious parting.
However, both clubs have new committees and we agreed that we would both retain our independence in management and finance. In return we would endeavour to use the facilities in exchange for hiring the ground and would encourage use by our members. There were also other points discussed and finer details explored.
We gave this a one year trial and I am please to say that after a few short months things have worked out well, especially regarding the Fun Day and presentation nights, more on these events later.
At the present time members (players) can use their club card to enter the ground free on match days with concessions for parents. In addition we are supplying from our younger teams as both ball boys & mascots, which are proving popular with both clubs.
As we have so many managers & assistant managers we also hold our managers meetings at Deal Town FC as well as the A.G.M. this year.
For those of you who have asked me about this link up with Deal Town FC I can assure you that any monies spent with the club are for the usage we get from their facilities.
Our first big event at Deal Town occurred when we hosted two games against USA Academy teams at the end of March at u13 & u14. Although our teams were outclassed, enjoyed the day tremendously.
Our 'Fun Day' on FA cup final day in May, was the second big joint event and a huge success, with the club taking more money behind the food bar than ever before, whilst we had use of the pitch for our tournament, which was enjoyed by everyone.
Presentation Nights, over 3 evenings were also memorable in that for once there was peace and quiet in the adjoining marquee for nervous managers to make proper speeches without competing with huge background noise. The 3rd night, for the 3 eldest teams and the veterans was held in the clubhouse. We personally considered this format, with the players having run of the pitch, far superior to previous events. On the 2nd evening Deal Town FC made a record haul from the bar takings.
We are also hoping to hold our 'festival' there also, with the participation of every team, prior to Season 2016/17
4 of our teams, u13, both u14 teams and u18 Rangers played on the Deal Town pitch this year and next year I hope all teams from u13 upwards will get this opportunity at least once.
We are also liasing with Deal Town FC's EUFA coaches to assist with coaching and being able to select the more promising players for their 1st and reserve team. Already we have 3 players in the reserve team. Assistance will also be given to team managers in what area of coaching they would like support.
We finally did decide to run our tournament again this year, despite severe restrictions due to the new building work at Castle College. However the two days were an outstanding success despite the problems. The new schedule of finishing at 2pm was hugely popular and this was a magnificent club effort. Thank you all the committee, managers, wives and even our players who assisted with food, parking, scoring and refereeing. In particular to the organisation of Gareth who worked tirelessly to ensure the smooth running on the day.
Our club committee has again this season been first class in its energy, efforts and expertise. In 33 years involvement in youth football on dozens of committees from the FA downwards, this is certainly amongst the best group of people I have been privileged to work with in football.
It is difficult to applaud individuals, but Shelagh has again been pivotal to our success and thoroughly deserved the vote as Clubman of the year. No one outside of the committee can understand how complex and busy is this role.
John has been active arranging the pitch layout, as Development Officer and running the Saturday morning 'Soccer School', as well as the u6 teams. Our future teams are in John's hands.
Gareth has had another busy season arranging the 'Fun Day', presentation nights and the tournament, both the latter being huge administrative tasks. Gareth covers so much ground in the club as well as being our Treasurer. More on the finances later in my report.
Julie has added the Club Welfare Officer role to that of Assistant Secretary and amongst other tasks is in charge of all the criminal record checks that are now mandatory under government legislation.
Gary, despite poor health this year has always supplied referees from our pool of youngsters, some who have recently been club players.
Ian, our other non-Officer post is a wise head that always contributes.
As mentioned the 2-year disruption at Castle College will cause us problems, but the school are doing their best to alleviate problems. I meet with the school weekly to iron out difficulties and hopeful minimise inconvenience.
We have further bookings on the Astro Turf this year, which should accommodate all our teams comfortably. As regards our pitches we will configure to the maximum advantage as it our ambition to just use Castle College and Victoria Park in future. We will be placing two full size pitches at Castle, along with 4 of the 5 different size pitches now required by the FA. This may mean Deal Town Rangers will hopefully no longer use Marke Wood.
The gate between Castle College and Victoria Park has now been moved to exactly where it is most convenient. In the past weeks concrete steps, funded by ourselves, have been placed to facilitate moving from the Castle College changing rooms to Victoria Park with its two small 11 v 11 pitches and further 9 v 9 pitch.
We still await signing of the 5 year lease but I am hoping for good news by the end of July. This will ensure our future at Castle College. We are expecting rents to rise, but will be negotiating in due course along with Kent FA & The Football Foundation.
This year we have expanded the French connection with firstly Shaun's u12's attending the St Salve Tournament near Lille and competing extremely well. St Salve for the 2nd year running attended our tournament, this year with two u15 teams and had a great time. Our links with this club grow stronger.
Matt's u10's followed John's team from last year attending the St Omer Tournament and as previously found themselves up against French Academy teams the first day. Against like competition on the 2nd day won 3, drew 1 and lost one game, ending 5th out of 16 in the tournament. They had a good time and my wife and I spent a pleasant weekend in St Omer with the team and their parents. I thank the Deal/St Omer Twinning Society for their assistance with the language barrier.
Our finances will, as the Treasurer has already forecast, be slightly down this year due to some expensive outlays. In addition we have kits & training kits to purchase, rental and hire costs for the Astro Turf, pitches and clubhouse, affiliation fees to Kent FA and the 4 youth Leagues in which we participate. Costs of equipment such as training aids and goalposts add to our bills – we now own all but two sets of goalposts at Castle College and Victoria Park.
Other than the monthly fee of £10, our biggest income is from the 'Golden Goals' lottery, which hundreds of Deal & Walmer people subscribe to and provides our kit and training kits for the teams. For £4 a month each subscriber stands to win up to £500 in prize money. Without the 'Golden Goals' lottery costs of membership would be much higher. To help us keep costs down please join 'Golden Goals' by contacting our Treasurer Gareth or myself.
Lastly and as always I conclude by thanking everyone with the club, committee, managers, coaches, parents and most of all our players. Without them and without you there wouldn't be a club. Thank you so much.
I reiterate that no club of this size can go through a season unscathed or without difficulties, but we will always endeavour to resolve problems as soon as they occur.
I remain as enthusiastic as ever for this club, of which I am proud and privileged to be the Club Chairman.
Alan Clarke (Club Chairman)