Chairmans Report - SEASON 2016-17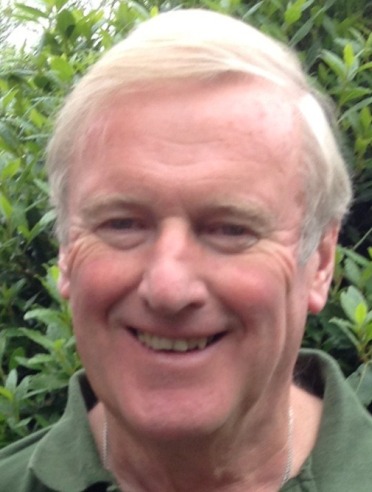 Chairmans Report - SEASON 2016-17
Season 2016/17 concludes at our Annual General Meeting on Sunday 16th July 2017. What a full and varied season it has been for Deal Town Rangers Football Club.
We commenced last season with 22 youth teams and it would appear all will still be with us for Season 2017/18 in one form or another. Our u12 Rangers will commence in a lower division, as a number of boys have left the club to progress elsewhere. At the top end Marc Vicary's u18's will be the first in the club to play adult or 'open age' football in the Kent Football League, the team having been with us since their earliest days.
Great credit must be given to Ryan Prescott, the present u12 Colts manager in keeping together sufficient boys from both u12 teams. Ryan is a young man still playing football and has come through from a player to a coach and along with Chaz Drane, Marc Richards, Jake Marsh, Che Goldsmith and several others who have progressed from players to coaches & managers. I believe this to be a tribute to our club Development Officer, John Parsons, as well as a credit to the lads who still want to stay and input into club both before and after their playing days with us are over.
John also runs the Saturday 'Soccer School', a vital conduit in supplying players for our younger age groups.
At the present time 11 of our coaches or prospective coaches have completed an FA Level 1 Coaching Course at Goodwin College on Sunday 9th July to eventually pass on their new skills to their players. This has been funded by the club and their input will be essential for the club, their teams and its players.
I also congratulate Matt Grimshaw at such a young age progressing to his prestigious FA Level 2 Badge, again being funded by the club.
Next season we will be joined by two further u7 teams, so we will be able to expand again. That we already have cover in next year's u7's in Paul Revell with the Rangers and Emily & George in the Colts is a tribute to our system. We also hope to have fourth u11 team.
As usual I thank all our excellent managers for their patience and skills in doing what is the most difficult yet most rewarding job of all in football, youth team coach.
I am always conscious that this is a club, is a family club, not a collection of teams and take the opportunity to remind everyone their first loyalty is to the club. We are a Charter Standard Community Club, the highest accolade in youth football and we are both proud and conscious of this status. This we do not want to jeopardise in anyway.
The club ethos centres on participation and involving as many children as possible with certainly at the non-competitive age groups equal play for all players.
Participation is more important than trophies, but always pleasing when trophies are brought back the club and we have 6 this year. Well done to John's u7 Rangers narrowly losing 2-3 in the East Kent Youth League trophy competition. Dean Osborne's u8's won the plate in magnificent fashion, 1-3 down with 10 minutes to go hit 4 goals to win 5-3 – a game I watched as a League observer, but couldn't contain my club bias at the conclusion! The u12 Rangers outclassed the opposition in both semi-final (4-0) & final (7-2), I again was privileged to see both games. John's u14 Rangers were promoted to the 'A' Division last season and secured 'runners up' this season. The u15's Girls were surprise & worth winners of a League Shield. Being 7-0 up they heard the nearest opposition had only drawn so relaxed, winning 7-2, but still obtaining a well-earned trophy! Jake's u15 team in their first season in the prestigious Kent Youth League took 'runners up' in the 15 East Division & Emma's & Matt's u16's won their division in the East Kent Youth League. Well done to all!
Two of our managers took the League sportsmanship awards in the East Kent League – Dean Osborne u8 Rangers & Matt Burrett 11 Colts. In addition Marc Vicary u18 won the Kent Youth League award.
Our Club Committee largely stays together and this season's new members, Matt Anderson (Clubhouse & Kit Manager), Dean Osborne (Webmaster) & Simon Earl (Schools Liaison) have made a full and valuable contribution to the club. Stalwarts Shelagh Marsh Secretary), John Parsons (Development), Gareth Scanlon (Treasurer & Event Organiser), Ian Marriott (Non Officer Post) are all still with us and as active as ever in the club interests. Julie Holdsworth, founder & assistant secretary took over as the Club Welfare Officer and has done a magnificent job in this compulsory and sometimes exacting role. Katie Beatty has had to stand down as press & publicity officer, this role to be taken over by Tasha Marsh.
Shelagh in particular and as club secretary covers an unbelievable amount of work and is as tireless as she is efficient. Next season Shelagh will have to deal with 6 separate football leagues!
Matt Anderson was deservedly awarded the 'Clubman of the Year'.
One sad departure is Gary Chittenden (Referees Secretary) who has served us in this role and also refereed us for 15 years. It is perhaps no surprise Gary leaves us, but he will be sorely missed and we wish him all the best for the future.
As with this most professional group of volunteers they have ensured a largely smooth and trouble free season.
As reported a year ago one of the downsides if not for this season, but certainly the next is that for the first time in my 5 years with the club and I am told even long before then is that we will have to raise subscriptions this season.
The new management at Goodwin have raised their Astro Turf and clubhouse costs, although we were able to get a reduction on the latter. An extra £6,000 has to be found and the only way we can do this is to regretfully raise the monthly subscription by £2 a player.
Our subscriptions are set that we do not make a profit, just cover our costs. Gareth does an amazing job as Treasurer and with him at the financial helm we are indeed in good hands.
The good news is that the College have agreed a further 5 years lease on clubhouse and pitches which will ensure our future. The lease will be signed once the new Goodwin College has been completed.
As advised last year we have now managed to contain all our games within Goodwin & Victoria Park, assisted by the adjoining gate and steps. We have 9 grass pitches available at Goodwin and 3 in Victoria Park. We can cover all the 5 sizes of pitches & 4 size of goals for the different age groups as recommended by the FA. This is without the Astro Turf use and Marke Wood pitches are now a distant memory!
Our relationship with Deal Town FC has blossomed strongly over the past year, with all our full sided teams from 13 to 18 having had the chance to play at the main stadium before the end of last year.
This year, at the near conclusion of the season, we held a superb Football Festival' at Deal Town FC with 21 of our 23 teams, from u7's to veterans playing on the main pitch against chosen opponents. Unfortunately only the u15 Girls team couldn't find an opposition and the u12 Rangers were unavailable.
One of my most enjoyable moments was seeing 4 mini soccer pitches set up and 4 of our teams playing at the same time, a most memorable two days where both Deal Town Rangers & Deal Town FC opened a huge window on local club football. Dave Chmura, chairman of Deal Town FC agreed it was an aspiring sight.
In addition Steve King, the 1st team coach at Deal Town, has taken a training session for our managers and also assisted some of our teams training. This will continue into next season.
I am confident our relationship with Deal Town FC will continue to thrive.
Our 'Fun Day' had to be deferred to Goodwin College this year due to slow germination of the new seeded grass, but even so many of our members moved over to Deal Town to watch the FA Cup Final & followed on with the first presentation night. This was still a fine tournament in no way diminished by being held at Goodwin and we shall probably use this format gain next year.
It has to be said that some of our aging and somewhat portly managers showed both remarkable skills and an amazing turn of speed that defied the years.
The three presentation nights were successfully completed as at last season. Three evenings at the Deal Town FC Clubhouse with individual teams adjourning to the marque for their awards. Private, no noise and with managers not only able to be heard, they did not have to compete with other teams members.
Our annual Tournament held in June were again two magnificent club days with both weather and football with success for a number of our teams. The Saturday was somewhat marred by a most unsavoury incident and on Sunday both barbecue and the sewer outlets gave out, but with our usual expertise we managed to survive. I thank all who participated and gave so much of their time to these two days in whatever capacity.
Gareth, in his unofficial role as 'Event Organiser' masterminded the Festival, Fun Day, Presentations & Tournament with amazing efficiency and expertise and we should all be grateful for his input.
Three of our teams have sampled international football this season. Firstly Gareth's 15 Colts visited Terneuzen in the Netherlands where they played Young Stars and competed well in informal game.
At our third year at the St Omer (Deal's twin town) tournament we took two teams, Chris Cannon's u10's and Chris Curling's u12's. As usual our age groups do not fit with the continent and although the u10's found it hard going, they seemed to enjoy the weekend. The u12's reaches the final stages and were well placed at the conclusion.
My wife and I shared the same hotel as many of the parent supporters and thoroughly enjoyed their company and the weekend.
I trust other teams will take the opportunity to play abroad next year.
Without a doubt this club is blessed with many fine dedicated coaches and managers. As I have often boringly expressed before these are amongst the best bunch of guys & girls (in deference to Emma, Emily & Clare!), since my first involvement in youth football when my two eldest sons started playing in 1982.
As always I conclude by thanking everyone in the club, committee, managers, coaches, parents, supporters and most of all our players – without the players there would not be a club.
I reiterate that no club of this size can go through a season unscathed or without problems, but we will always endeavour to resolve difficulties as they occur.
I remain, in what may be described as my 'twilight' years in youth football, as enthusiastic and dedicated as ever to have the opportunity to be Club Chairman.
Alan Clarke (Club Chairman)