Chairmans Report - SEASON 2017-18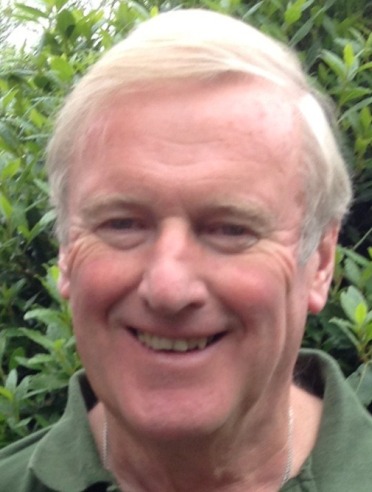 Chairmans Report - SEASON 2017-18
Season 2017/18 has certainly been the most difficult in the 6 years I have been club chairman, with the exception of my first year in 2012-13.
The building works at Goodwin Academy have caused us much grief and headache, as have some of the late decisions this year taken by the management at the college that have left us struggling to cope in certain areas. This, unfortunately, appears to be ongoing into the next season.
The 5 year lease has at last been forwarded, but sent back with a number of points we are unhappy with and I thank Gareth Scanlon for his immense expertise in bringing this towards a conclusion. Unfortunately a new organisation has taken over the administration of the college and any amendments need to be scrutinised by themselves, so once again more delays.
Whenever Gareth and I do meet with the Goodwin people we will be expressing, as a major client pouring thousands of money into the college, that we will need to be consulted well before decisions are taken that affect our functioning. We have paid £6,000 extra in the past year, now up to nearly £24,000 a year and will be expecting value for money.
3 years ago Shelagh Marsh, our club secretary and I were summoned to Whitfield to meet with the head of Dover DC Leisure Services to be told that all council youth football would be relocated to Victoria Park. Marke Wood would no longer be available.
Having duly erected 3 pitches goalposts, two solely belonging to this club which suited our needs, paid for steps to connect Victoria Park to Goodwin, we were told this year that Dover DC were looking to relocate all football back to Marke Wood.
I have had some very strong words with Dover DC, backed up by the redoubtable Bill Gardner, councillor and former town mayor, that any effort to move us will result in costs of £8,500 to them for goalpost & building costs.
At present it has been put on hold, but we must be vigilant. Goodwin and Victoria Park are joined as one for our club facilities and that's the way we want it to stay.
We are also losing two stalwarts from the League Committee who has been with me from my commencement with this club. Shelagh Marsh our club secretary and John Parsons, Development Officer and former Vice Chairman, have decided that must curtail some of their club activities. The good news is we won't lose them to the club, they will be continuing in some of the roles they already hold.
This has caused the club committee to take a good look at our administration and take on board that some members have been far too stretched. We will be looking at both sharing our roles for a much easier workload for each individual and bringing new blood into the club committee. Some of the roles will be 'seasonal', such as the four major club events, Tournament, Festival, Presentations & 'Fun Day'. Others will be a greatly reduced role.
Attached is a list of what we need – if you require further information contact Gareth Scanlon, who I thank for masterminding the plan, or myself.
Now the plus side! We were able to put out 26 teams this last season, including 24 youth teams, a senior team of last season's u18's and the veteran's. The club has never been larger. In addition we should add a 27th team – the 6 year old 'Little Rangers' who made up a team for the Festival! Sadly the u13 Colts, placed in totally the wrong division by their League, took some heavy defeats before the manager resigned and the team sadly folded. We are hopeful they can be reformed under young Jacob Bowles.
However, having 3 or even 4 teams at some age groups this season has proved to have its own difficulties!
The 'Little Rangers' came from our Saturday 'Soccer School' so ably run by John Parsons, who we can expect to continue helping Emily Tullis in this role next season. The 'Soccer School' and the 'Little Rangers' are the lifeblood of the club and without these young boys & girls coming forward the club world die.
Of course coaching is all important and as well as ensuring each team has the services of a FA Level 1 Coach (an FA requirement), we are moving on to get as many managers as possible attain the prestigious FA Level 2 Coaching badge. Last season we had 11 managers complete the FA Level 1 under the auspices of the club at Goodwin. This year 7 of our managers are hoping to complete the FA Level 2 at Goodwin during the summer. The club are building for the future in funding these vital courses for the ultimate benefit of our players.
Whilst John Parsons will take a back seat as Development Officer we have in place a plan to set up a Development Group Sub Committee committed to assisting newly qualified managers & coaches by those highly qualified and experienced managers in the club.
Our strong links with Deal Town FC have had a further boost this past season with the first team coach Steve King, a UEFA qualified coach, taking on assisting older teams within the club. In particular next season's u16 & u18 Rangers, both of whom will be in the prestigious Kent Youth League, will get the benefit of Steve's expertise. Steve is also looking at some of our players as prospective first teamers at Deal Town FC.
Next season out seniors, managed by Marc Vicary will be ground sharing with Deal Town FC at the Charles Ground
We held the 2nd Deal Rangers Festival at the Charles Ground and it was as equally enjoyable this year as last with two great day's football. 21 of our 26 teams took part (plus the 'Little Rangers'), 2 of the 5 that didn't take part was because they were still playing league football.
Starting off with the youngest age groups on 4 'mini soccer' pitches on Saturday morning up to the end of the Sunday evening when the veterans took on our club managers. The action was non-stop and the whole event a credit to Deal football at all levels. It is indeed a wonderful sight to see so many club players play over a short period against their chosen opposition.
We also held our 3 presentation nights as previous seasons at the Charles Ground and with a much larger marque and good weather all went off extremely well. It gives each individual manager space and time to address his own team without background noise.
The week previously we held the 'Fun Week' at Goodwin on Cup Final Day, which is in essence a club 'family day' where managers & dads can enjoy their football (although some well past it – it has to be said) with wives and children.
Our last major event is of course the annual tournament, also a great fun raiser. Unfortunately Goodwin Mill Road entrance had not been completed as had been promised and this cause huge traffic problems via Stockwell Gardens. However, a decisive initiative taken on Sunday ensured the tournament went without too much of a hitch. Although team entries were down, it was still a successful club weekend.
I missed the Tournament this year as with our u11 Rangers I travelled for the 4th year running and with our 5th team (there were two teams from the club last year) to the St Omer International Tournament.
Certainly we had our difficulties there! There was no English liaison this year and rule changes made during the tournament detrimental to our team.
Despite all this we all had a good time with the boys gaining the 'Runners Up' Trophy in the Sunday competition. Well done!
Unfortunately the presentation was after the team left for the Calais ferry, so I picked the cup up in France via and thanks to the Deal – St Omer Twinning Society the day after England went out of the world cup. As I said to a cheering coachload – 'England may not be coming home with the cup, but Deal Town Rangers u11's certainly are!'
After this year I had my doubts about going again, but the French side of the Deal – St Omer Twinning Society have kindly offered their assistance in future years.
Our club ethos is to get as many players out on the football field as possible, but it is still an achievement when trophies come home to the club.
Paul Revell's u7's were 'Runners Up' in the East Kent Youth League (EKYL) u7 Plate Final. John Parson's u15's lost the EKYL Cup Final in a penalty shoot up after leading in extra time, but secured the League title the following week. Jake Marsh's u16 won there division in the prestigious Kent Youth League.
During the course of the season I managed to see all our teams in action, from the u'7's to the Veterans and have been highly gratified by not only the enthusiasm of the players, but the demeanour and support of our parents. Well done! We are a 'Charter Standard Community Club' and that is a status we need to protect and cherish, as many clubs strive but do not attain this accolade.
Next season we will be joined by two further u7 teams, although certainly losing one u12 team as the two sides have struggled to field teams last season and will amalgamate as one u13 side. Emma's u18's also folds and we thanked Emma not just for taking on this team, but making such a success of what was a struggling side.
As usual I thank all our excellent managers for their patience and skills in doing what is the most difficult yet most rewarding job of all in football, youth team coach.
I thank my hardworking committee for their expertise and am pleased to see the 'Clubman of the Year' award goes jointly to our club secretary Shelagh & Club Welfare Officer Julie Houldsworth. Julie was a founder of the club.
As always I conclude by thanking everyone in the club, committee, managers, coaches, parents, supporters and most of all our players – without the players there would not be a club.
I reiterate that no club of this size can go through a season unscathed or without problems and certainly they have occurred this past year. However we will always endeavour to resolve difficulties as they occur.
I remain, in what I describe as my 'twilight' years in youth football, as enthusiastic and dedicated as ever to have the opportunity and privilege to be Club Chairman of Deal Town Rangers.
Alan Clarke (Club Chairman)