Chairmans Welcome - SEASON 2016-17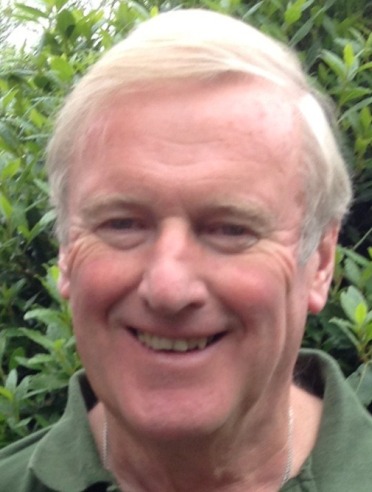 Chairmans Welcome - SEASON 2016-17
I welcome all our members for season 2016-17, club committee, managers & assistants, parents and most of all our club players. We have again progressed as a club and we welcome 300 child and youth players to Deal Town Rangers.
A particular warm welcome to the two u7 teams who join us from the 'Soccer School' run by our Vice Chairman John Parsons – John takes on the u7 Rangers himself, whilst Darren Hogben takes on the u7 Colts. Best of luck to all concerned with both teams in their first season of playing organised football!
A warm welcome also to two new u10 teams transferring from another club – I hope all joining us from these two teams will be happy with Deal Town Rangers.
I mentioned at the AGM that two teams, u18 Colts & u16's had run their course and were folding. Sadly we have lost two more teams with one of our u16's not raising sufficient players to continue and one of the four u10 teams rather surprisingly having the same problem.
This still leaves 22 teams playing under our banner this season, which includes one girl's team and the veterans of over 35 years.
That means our administration stretches to 5 leagues, with 16 teams in the East Kent Youth League, 2 young teams in the Faversham League, the girls will play in Kent Youth & Ladies League and the veterans in the Thanet League. Jake Marsh's u15's move into the prestigious Kent Youth League where Marc Vicary's u18's have already played for two seasons. Teams entering this league must play under the auspices of a senior club, in our case Deal Town FC whilst remaining part of the Rangers.
Our relationship with Deal Town FC has progressed since we announced a link in January. As well as the 'Fun Day' and presentation nights we are now looking at progressing our players to the reserve and 1st teams, assisting our managers with practical advice from their club coaches and sponsorship. Weather permitting all our full side teams from 13 upwards will play at the Charles Ground before the end of October. This, of course, puts huge strain on our committee of volunteers, especially our star secretary, Shelagh Marsh.
At the AGM I mentioned we needed a Press & Publicity Officer and I am pleased to report Katie Beatty has joined us, Katie being the partner of Matt Coleman, our u9 juniors manager.
Season 2015/16 was successful on-field with 6 out of 11 of the competitive teams winning trophies, although I stress, as always, participation is always more important in involving local players.
The commencement of the season will certainly be impeded at Goodwins (formerly Castle) College with the huge rebuilding programme and it appears at times the college staff are as bemused as us with some of the projects. John Parsons has made some progress with liaison, which we hope will assist our cause. John has also worked hard prior to the start of season with our groundsman Trevor in fitting in 10 pitches within the college grounds. We will have 3 x 5v5 pitches, 4 x 7v7 pitches, 2 x 9v9 pitches & a senior pitch. Plus now the gate & steps link to Victoria Park with its 2 small 11v11pitches and another 9v9 pitch we are indeed blessed with facilities some clubs could only dream about. This may make the use of Marke Wood pitches redundant to our needs.
Your cooperation is greatly appreciated with regards to parking and dropping off your children at the college whilst these works continue.
We now have access from the 'Tides' Leisure Centre with the gate and concrete steps & handrail up from Victoria Park. As well as facilitating the player's route from the changing rooms to the park pitches, it is a handy option for parking when you are attending the college pitches.
I remind you all the clubhouse are there for use as parents with tea making facilities and a place to shelter on wet and cold days. All we ask is that you use it with respect.
Of course, all of this costs money. With renting of clubhouse and pitches at Castle School, Victoria Park, Marke Wood for the older teams and the Astro Turf, without which we would not be able to offer so much training for the players.
Also with money spent on kit & training kit for the players, footballs, training equipment, goal nets, goalposts, line-marking, grass cutting, general maintenance of the pitches and the clubhouse, referees fees as well as Kent County FA & League fees for five different leagues. In addition there are dozens of extras that crop up at regular and intermittent intervals. Our fees are set to 'break even', not make a profit and we are accountable to both our independent auditor and Kent County FA each year, whilst doing our best for our players. However, there are ways we can help out our players.
Production of their club membership card for players will entitle you to a 10% discount at Burger Brothers now at the Clarendon on the seafront, as long as the member (player) is eating.
'Golden Goal's has become a major club fundraiser. We hand out prizes every month of nearly £500 to 16 winners who pay just £1 a week. This helps to ensure club subscriptions will not rise at the present time.
I remind you of our 'Twitter' account for those who wish to follow updates on scores, teams, training sessions etc on https://twitter.com/DTR_FC And don't forget that there is so much club information on our website http://www.dealtownrangers.com
Our representatives are also there to listen to your feedback (positive or otherwise) on the overall operations of the club and act as a 'friendly face' for players, parents and coaches alike to ensure the club committee are kept up to date.
Finally I remind everyone that this is a 'Chartered Standard Community Club', the highest accolade that any club can achieve. We can also lose this status. This means that we act at all times, whether as a club official, coach, players or parents with decoram and good behaviour. If there is a grievance bring this to our attention. There are procedures that are to be followed whatever the situation. If any member of the club misbehaves (not just the players) we will have to act to protect our status and good name, so please, lets once again have a trouble free season!
I wish everyone in the club an enjoyable and successful Season 2016-17 and, as always, I will continue to keep people informed of future developments throughout the coming months! 2016-17 and, as always, I will continue to keep people informed of future developments throughout the coming months!
Alan Clarke (Club Chairman)