Chairmans Welcome - SEASON 2017-18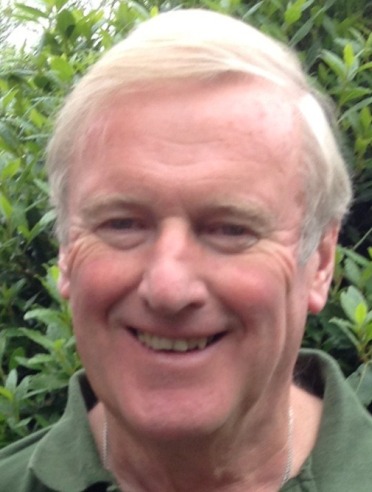 Chairmans Welcome - SEASON 2017-18
I welcome all our members for season 2017-18, club committee, managers & assistants, parents and most of all our club players. We have again progressed as a club in the past year and we welcome something like 330 child, youth & adult players to Deal Town Rangers.
A particularly warm welcome to the two u7 teams who join us from the 'Soccer School' run by our Vice Chairman John Parsons – Paul Revell takes on the Rangers & Emily Tullis, daughter of one of our coaches, takes on the Colts with George Pilgrim.
Also welcome to a new (4th) u11 team ('The Hoops') run by Chris Ellinor & Simon Bullock. This team does need a few more players, so if anyone hears of a year 6 boy or girls seeking football let us know! Best of luck to all concerned with all three teams in their first season of playing organised football!
Thanks to Ryan Prescott, last season's u12 Colts manager (now u13 Rangers manager) we have been able to keep an under 13 Colts team which Pete Curtis has come forward to run. Well done both of you and good luck for the season. This follows the breakup of last season's u12 Rangers team.
At the top end our u18 Rangers move up into the Kent Football League but still stay with the club at their request – a new challenge for this long serving team.
We have 26 teams from the u6 development team to veterans playing under our banner this season, which includes one girls' team at u16. Our u16 Rangers play in the prestigious Kent Youth League which has to play under the auspices of a senior club, in our case Deal Town FC, whilst remaining part of the Rangers.
Our relationship with Deal Town FC has progressed and we will again be looking to hold our festival and presentation nights at the club.
We lose one long serving member of our committee, Referee Secretary Gary Chittenden, who has been replaced by Bryan & Lesley Robson-Blundell. Tash Marsh joins to cover press & publicity. Welcome to the club committee!
Three long-serving club stalwarts, Gary Chittenden, Eddie Norton & Nin Handley have been invited to become Honorary Vice Presidents for their lengthy service to the club and have accepted.
As the season approaches we are still unsure of when the new buildings at Goodwin College will be completed and the old buildings demolished, which rather leaves us in limbo regarding access for some time. We will inform you as soon as we are aware of any changes. Your cooperation is greatly appreciated with regards to parking and dropping off your children at the college whilst these works continue. We do have access from the 'Tides' Leisure Centre with the gate and concrete steps & handrail up from Victoria Park. As well as facilitating the player's route from the changing rooms to the park pitches, it is a handy option for parking when you are attending both Victoria Park and the Goodwin pitches.
I remind you all the clubhouse are there for use as parents with tea making facilities and a place to shelter on wet and cold days. All we ask is that you use it with respect.
We have, sadly, this season been forced to raise subscriptions by £2 a month. This was forced on us by Goodwin College raising their fees for hire of Astroturf, clubhouse, pitches and the sports hall for the younger children in winter. This totalled an extra £6,000. To be fair, this is the first time we are aware of the Astroturf fees being raised.
We have purchased two sets of permanent 'mini soccer' goalposts for the 5 v 5 games for u7's & u8's to replace the portable sets. They will be the nearest to the clubhouse.
'Golden Goal's has become a major club fundraiser. We hand out prizes every month of nearly £500 to 16 winners who pay just £1 a week. This helps to ensure club subscriptions will not rise again for the foreseeable future. Prizes range from four of £80 downwards. Would you be prepared to help the club out in this way and perhaps win one of 16 prizes each month?
I remind you of our 'Twitter' account for those who wish to follow updates on scores, teams, training sessions etc on https://twitter.com/DTR_FC And don't forget that there is so much club information on our website http://www.dealtownrangers.com
Our representatives are also there to listen to your feedback (positive or otherwise) on the overall operations of the club and act as a 'friendly face' for players, parents and coaches alike to ensure the club committee are kept up to date.
Finally I remind everyone that this is a 'Chartered Standard Community Club', the highest accolade that any club can achieve. We can also lose this status. This means that we act at all times, whether as a club official, coach, players or parents with decoram and good behaviour. If there is a grievance bring this to our attention. There are procedures that are to be followed whatever the situation. If any member of the club misbehaves (not just the players) we will have to act to protect our status and good name, so please, lets once again have a trouble free season!
I wish everyone in the club an enjoyable and successful Season 2017-18 and, as always, I will continue to keep people informed of future developments throughout the coming months!
Alan Clarke (Club Chairman)