Chairmans Welcome - SEASON 2016-17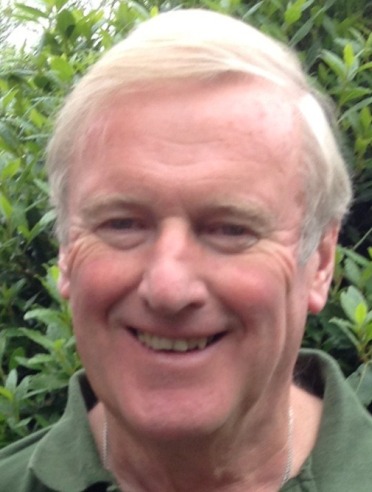 Christmas 2016
To all members of the Deal Town Rangers Youth Football Club, parents, committee, managers, referees, assistant coaches and most of all players.
On behalf of Deal Town Rangers Youth Football Club I wish you all a Merry Christmas & a Happy New Year!
As is usual at Christmas I give my update of the year so far since the Annual General Meeting – 6 months is a long time in youth football!
4 new teams joined us at the start of the season – as usual two new u7 teams, Rangers & Colts plus two u10 teams run by Aide Hill & Paul Maplesdon who have joined us from Deal Town Youth FC.
We trust they will enjoy their time with this club. We have already had a change of management in the u7 Colts, with Danny Parr taking over the coaching and management role. Simon Earl has taken over as manager of the u8 Colts with Matt Anderson assisting.
21 youth teams kicked off this season playing in four different Leagues, one of those our u15 girls and two teams in the elite Kent Youth League, u18's & 15's Rangers, under the banner of Deal Town FC, a requirement to join this League. The rest of the boy's teams play in the East Kent Youth League except two, who play in the Faversham League.
Whilst some teams will certainly struggle in their first season, results inevitably pick up as the season progresses.
Only teams at the top end of age groups play competitive League football (from 12 to 18), which restricts us to 8 teams, u12 Rangers & Colts, u13's, u14's, u15's Rangers & Colts, u16's & u18's.
As well as weekly 'friendlies' all the other younger teams will be playing in League 'Cup' & 'Plate' competitive tournaments during the season.
Whilst, as always, the ethos of the club is participation, not trophies, it is always satisfying to see that our teams are well placed in their respective Leagues.
Chris Curling's & Jason Meleady's u12's are in their cup semi-final to be played in January against the League leaders Trinity, so know they have a tough game on their hands. We wish them the best of luck.
Julie Holdsworth, a club founder, has moved up to take over as Club Child Welfare Officer and is proving to be an excellent choice. Julie has had a few minor indiscretions to deal with, but fortunately for the club has been mainly occupied in club criminal record checks. This is something anyone closely involved in children must go through, especially in light of recent events in the world of football.
I am confident we as a club are as watertight as possible, but everyone must remain vigilant.
The building work due to the total rebuild of the now Goodwin College has certainly disrupted us in terms of car parking and has proved a problem accessing pitches.
We had hoped for three 5 v 5 pitches for the u7 & u8 teams, but due to placement of manhole covers that has been reduced to one, although thanks to some of our managers heaving fencing about last Saturday we will certainly have a second 5 v 5 pitch in the New Year!
In addition we have the four 7 v 7 pitches along the Victoria Park fencing for u9 & u10 teams and two 9 v 9 pitches for u11 & u12 teams. Lastly we have a full size pitch at the railway end of the park - 9 pitches in all plus the Astro Turf if required.
With the two small size 11 v 11 pitches for 13's & 14's and a further 9 v 9 pitch all in Victoria Park (through the now completed gate and steps) we have 12 pitches at our disposal and own all but two sets of goals, one set at each venue.
The good news is that we no longer have to use Marke Wood and are self-contained at our now two adjoining venues.
However, the building work will be with us another year, so disruption, certainly to parking and entry will remain.
Our relationship with Deal Town FC has certainly blossomed with all our senior teams from u13 to u8 having all played at the Charles Ground Stadium this season, the u15 Rangers & u18's, who play under the Deal Town banner, on more occasions.
We are also aiming to run a 'Festival' weekend, but more on this later in the season.
Steve King, first team and UAFA B Coach at Deal Town FC is assisting our older teams training, much to their benefit.
We have booked two teams, Chris Cannon's u10's & Jason's u12's into the St Omer (Deal's 'Twin Town') International Tournament in June and possibly a 3rd team who also have an option of the St Salve Tournament, a French club that brings teams annually to our tournament and with whom we have a close relationship. Every team will have a chance to play football abroad as their age progresses.
Our Saturday 'Soccer School' continues to thrive on a Saturday morning from 9am to 10am and this is the lifeblood of our club, all due to our Vice Chairman John Parsons.
If you can't find the time to help your managers or coaches, or the club in any other way, can I ask you to consider joining our 'Golden Goal' lottery for £1 a week? We hand out nearly £500 in prizes a month and without this money raised would not be able to have funded the 4 new teams with kit and equipment. I attach a standing order form and membership details
Your club member card, provided you have a player with you, can be used for 10% off all hot, iced and blended drinks served at Starbucks in Deal High Street and for up to 3 accompanying guests. You can get 10% off at Burger Brothers on the seafront and of course reduced rate entry for adults at Deal Town Football Club. Please remember your club membership card!
If you are at Goodwin College our clubhouse remains open for your use on match and training days, so please use the facilities on these cold days for refreshments.
I would like to thank all of you, whatever your role in the club but most of all if you are a player thank you so much for your support and participation, which makes this club what it is and so respected in the in the Deal community.
On behalf of my wife Chris and myself I wish everyone a Merry Christmas & Happy New Year!
Alan Clarke (Club Chairman)